ACTA TECHNICA CORVINIENSIS
– Bulletin of Engineering
e-ISSN: 2067-3809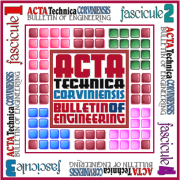 Address:
UNIVERSITY POLITEHNICA TIMISOARA
FACULTY OF ENGINEERING HUNEDOARA


5, Revolutiei ,
331128, HUNEDOARA,
ROMANIA

phone:
+4 0254 20 75 88
fax:
+4 0254 20 75 01 ; +4 0254 20 75 79
e-mail:
All manuscripts must be submitted using the format outlined in the Instructions to Authors. General guide destined to the authors for preparing the MS-Word type manuscripts are available here:
Guidelines for
ACTA TECHNICA CORVINIENSIS
– Bulletin of Engineering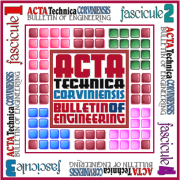 All submitted papers should be written in English. All the submissions will be peer-reviewed by the panel of experts associated with journals. Once a manuscript has been accepted for publication, it will undergo language copyediting, typesetting, and reference validation in order to provide the highest publication quality possible. Authors may contact for expression of interest and content appropriateness at any time. Since we receive papers in continuous flow, there is no deadline for manuscript submission.
ACTA TECHNICA CORVINIENSIS – Bulletin of Engineering invites the researchers from around the globe to submit their papers that meet the criteria of scientific excellence for publishing in forthcoming issues.
We are extremely grateful and heartily acknowledge the kind of support and encouragement from all contributors and all collaborators!
Promotional Flyer for
ACTA TECHNICA CORVINIENSIS
– Bulletin of Engineering


copyright © University Politehnica Timisoara, Faculty of Engineering Hunedoara,
5, Revolutiei, 331128, Hunedoara, ROMANIA